Elly came to us from the Surbey family in Alberta. Elly is true to her name an a real" hillbilly" because she loves to get dirty!- then go for a swim! Funny girl! She is calm and sensitive and gentle! She is standing on 4 confirmation points and we are waiting for her to mature into the fine girl we know she can be.
Elly CERF - clear 03/11
EIC- Clear - 04/11
OFA HIPS -Good/ Elbows- Normal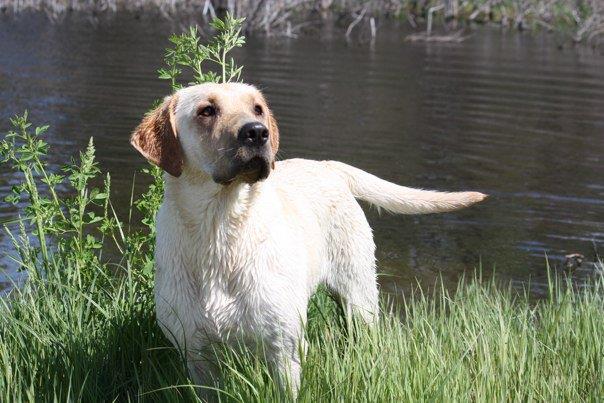 Elly at 2 years old! Elly has a beautiful head and soft caring eyes that know what you need before you do!